Trading vino: In 2018 target achieved through the usual developed countries, they disappoint emerging
Pubblicato il: 18/03/2019
The ISTAT data indicate that in December 2018 8 a decrease of 5% was decreased; the wine was also decreasing
According to Italian National Institute of Statistics (ISTAT), in December 2018 exports decreased by 5%.
This negative trend concerned not only wine and sparkling wine, but all categories.
Italy recorded a total increase of 3.5% (6204 million euro) in 2018.
Despite the sector was hoping to gain market share in emerging countries, the final result was gained thanks to stronger ones: USA, Germany, Switzerland, France and Sweden.
At the end of the year, China bought less wine than in 2017.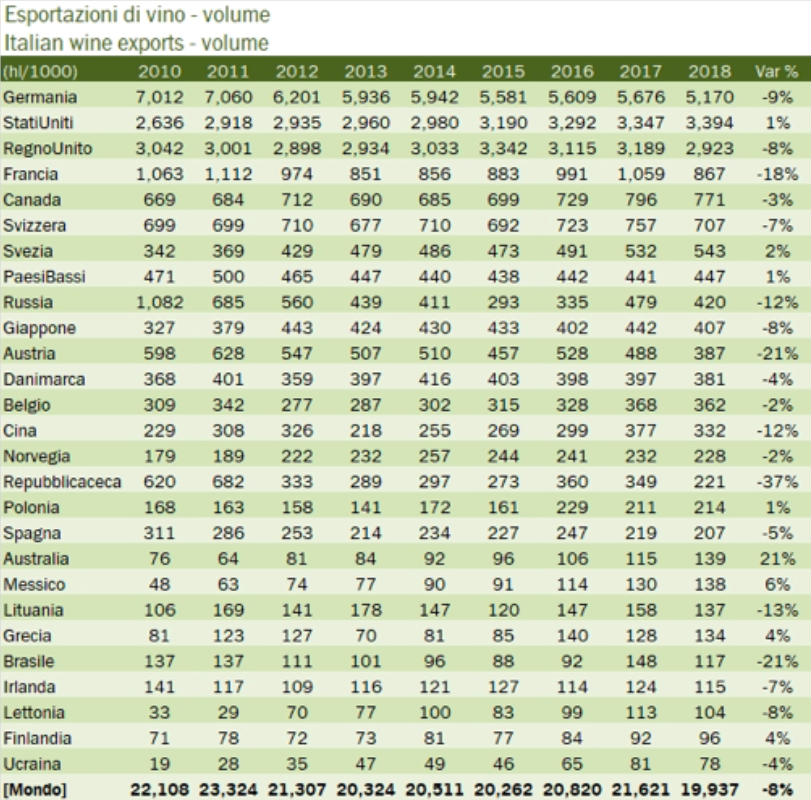 Comminterwine is a company leader in wine selling.
We sell must for table wine, must for vinegar production and concentrated must.