Cominter Wine, leaders in the trading of wine, organise the transport of the product purchased as appropriate, using one of the following methods: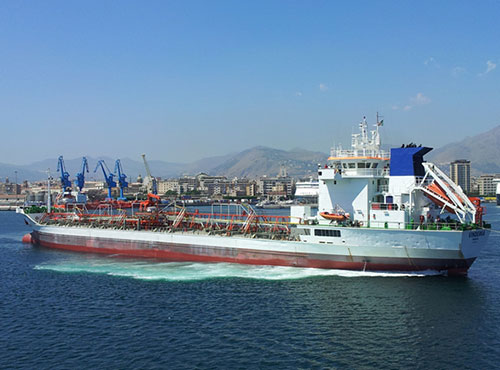 Tanker
Large capacity cargo ship, built to transport liquids into special tanks.
It generally has a longitudinal structure, with a particular internal compartmentalisation system, it is equipped with a complex of pumps to carry out in a short time the landfill of the tanks.
Flexitank
We can think of them as plastic "bags", intended for the transport of liquid loads, they are set up inside a normal container box.
From an operational and economic point of view this solution allows to transform an ISO container into a tank container suitable for the transport of food products with considerable advantages.
No particular loading / unloading systems are required, the loading operations are generally faster and avoid problems of contamination of the product as the flexitank are disposable.
The flexitank are then very suitable for the transport of products sensitive to exposure to air such as wine.
From a point of view of the payload thanks to their modest weight they allow a greater exploitation of the payload of the container.
Any sampling operations are possible both during the loading phase and at the time of unloading by means of special valves equipped with "tap". The fact of being assembled inside an ISO container hooked to the floor of a normal semi-trailer makes it possible to reach almost anywhere.
Flexitank is an economic and versatile tool.
The continuous development and improvement of the materials used for their construction also guarantees a high standard of quality and safety.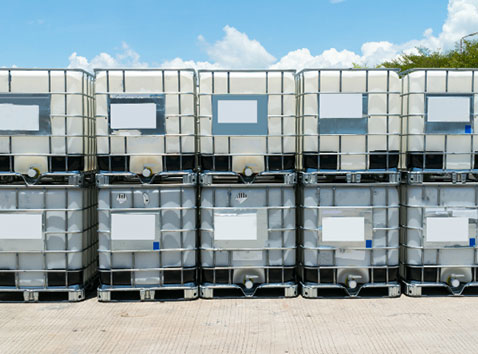 IBC (plastic cisternette)
Among the containers used by Cominter Wine, there are IBC intermediate containers (IBC - Intermediate Bulk Container) for the transport of liquid bulk products.
Thanks to its well-designed construction, IBC is a reusable fluid transport system. Among the advantages of this system are the sensible costs decrease for each trip, no decomposition and corrosion, and it also offers maximum safety and hygiene.
These containers are designed for road, rail and sea transport of liquid products.
They consist of a tubular steel cage secured to a pallet that encloses a PE container. IBCs are an efficient way to send large quantities of liquids to production units.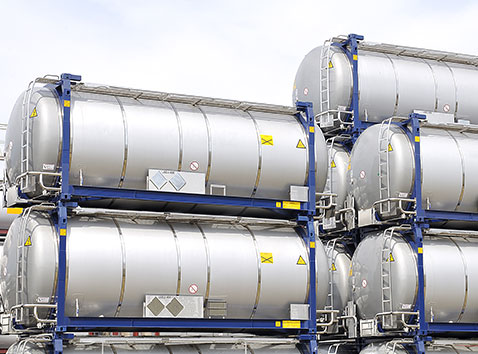 Tank Container (ISO)
Tank containers or tank-containers are intermodal containers for the transport of food liquids designed for road, rail and sea transport.
Structurally they are made by inserting a cistern inside the frame: the supporting element of the Container is the steel frame, consisting of corner uprights and longitudinal and transversal beams, both lower and upper.
This structure alone is sufficient to guarantee the stability and load-bearing capacity of the container.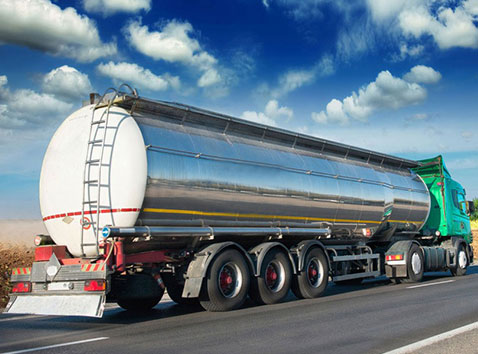 Tanker
Truck or articulated lorry which, in place of the box, is equipped with a cistern.
The latter can be without divider or with non-calibrated watertight compartments.
For liquid food transport.
The tank is fixed to the chassis of the truck or an integral part of it; it is generally provided with a dome that allows access inside and is internally equipped with breakwaters to dampen any fluctuations in the load.